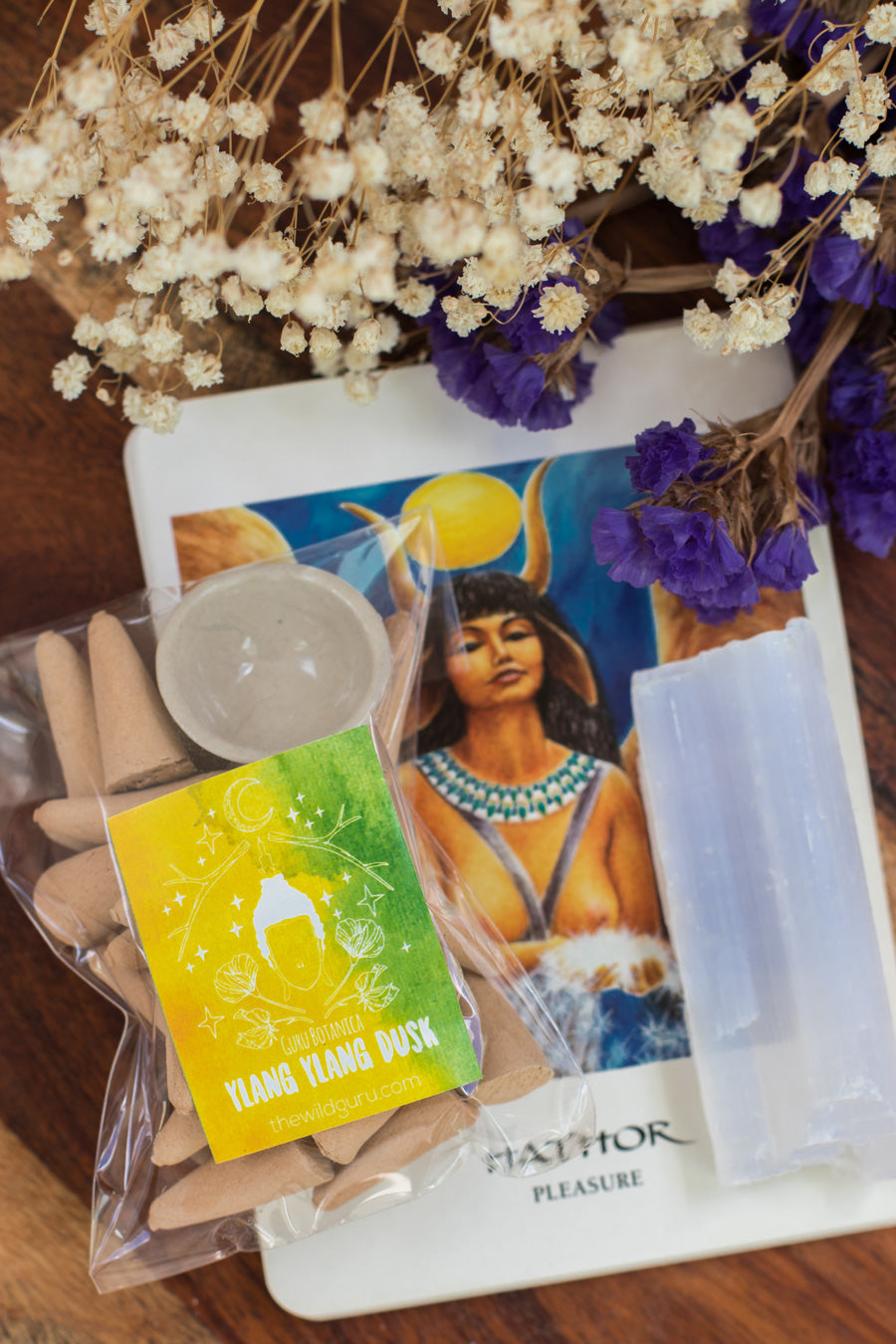 Ylang Ylang Dusk Incense Cones
Introducing Guru Scent
Ylang Ylang Dusk emits sweet tropical notes perfect to burn for love and harmony.
A set of fine clean burning incense cones to fill your home with soothing aromas while boosting spiritual awareness.
Dye free - all natural cones
Each bag contains 30 cones and a small ceramic holder.
Handcrafted incense cones burn pure without the use of any wood or bamboo typically found in incense sticks.
Average burn: 16 minutes.
Instructions on Burning Incense Cones
Light the tip of the incense cone.
Gently extinguish the flame by blowing or fanning.
Place on ceramic holder.
Care must be taken when handling incense cones. Never leave the incense unattended or next to flammable objects.